La Mano del Desierto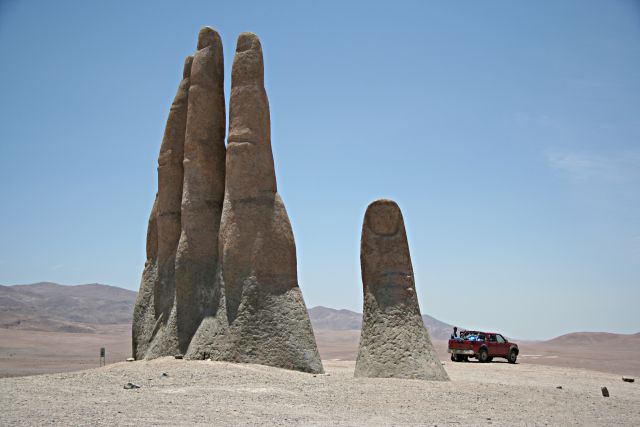 La Mano del Desierto
Date: 2006 December 1
This sculpture, created in 1992 by the Chilean sculptor Mario Irarrázabal is located some 75km to the south of the city of Antofagasta, on the Pan American highway.
It stands 11m tall, and on both my visits has been unfortunately 'decorated' by graffiti, though I think there was less in 2006 than in 2002, so it must be cleaned occasionally.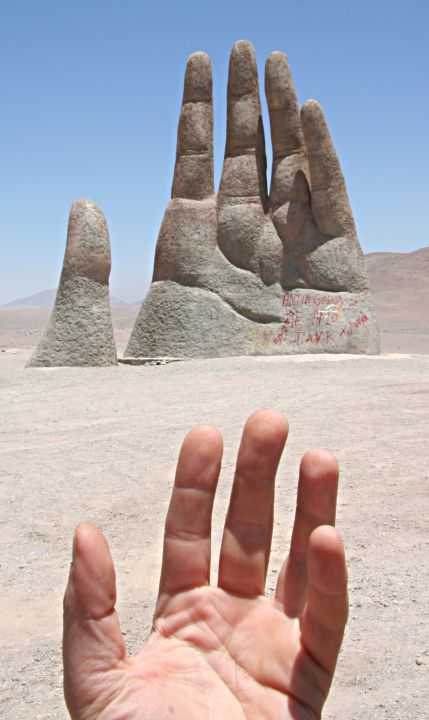 ¡Con la mano del fotógrafo! I couldn't resist it!

---
[ Clarke Brunt's Home Page | Clarke Brunt's Cactus & Succulent Page | Cacti in Chile (people & places) | Cacti in Chile (by genus) ]
---
Author: Clarke Brunt (clarke.brunt@viridis.net) Last modified: 1st January 2007