Fouquieria splendens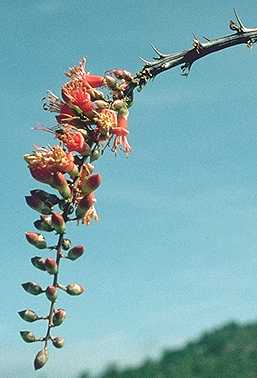 Fouquieria splendens
Date: 1996 November 7
Location: San Luis Potosí
Not many of the Fouquieria were in flower, but I managed to find this one. Growers often call this plant by the common name "Ocotillo", but the name is apparently never applied to this widespread plant in this area.
Astrophytum myriostigma, Ferocactus pilosus, Leuchtenbergia principis, and Turbinicarpus jauernigii also grow here.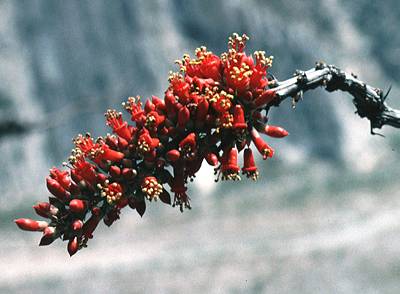 Fouquieria splendens
Date: 1998 March 13
Location: Nuevo Leon
Another plant in flower, this time in the Huasteca Canyon, Santa Catarina, near Monterrey.

---
[ Clarke Brunt's Home Page | Clarke Brunt's Cactus & Succulent Page | Cacti in Mexico ]
---
Author: Clarke Brunt (clarke.brunt@viridis.net) Last modified: 15th November 1998