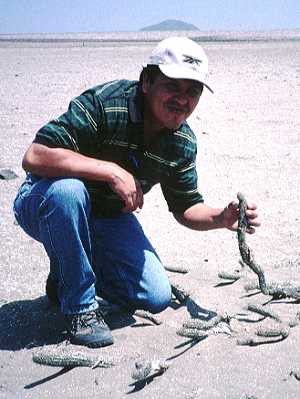 Haageocereus tenuis
Date: 2001 December 15
Location: Lima, Peru

North of the city of Lima, not far from the Panamerican Highway, Haageocereus tenuis grows in a very restricted area, threatened by development of the land for chicken farms, or irrigation for sugar-cane cultivation.

There is an article on this and another Haageocereus species by the Peruvian cactus expert, Carlos Ostolaza, in the British Cactus & Succulent Journal, Vol. 18, No. 3 (September 2000).